1000 Islands Docks

We are a family owned business and have been established in the Rockport area for 30 plus years. We have evolved from being a small marina to concentrating on the sale and servicing of Candock Products. Over the years we have established a sound reputation of ensuring quality work along with a quality product. We are not happy unless our customer is completely satisfied. Consequently we have customers who have been with us for over 15 years and come back as new products are introduced and they wish to grow their dock.
1000 Islands Docks is proud to offer you the most reliable modular floating system ever to be installed on the water, an "all Canadian product" – Candock Modular Floating Docks and Systems.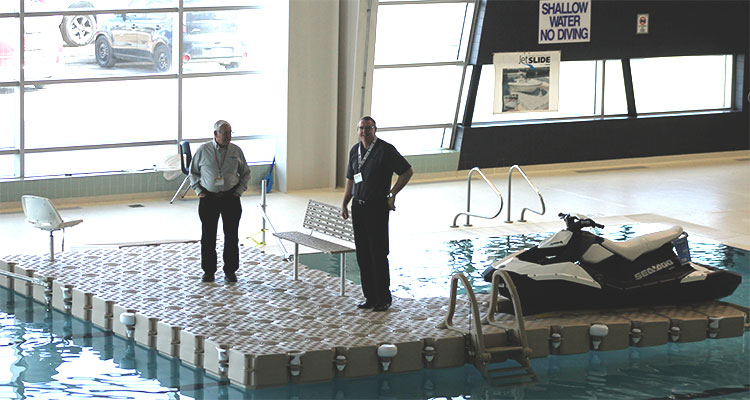 Candock provides a 20 year limited warranty on modular floating docks. They are  maintenance free, deterioration proof and easy to assemble. The configuration of these docks is only limited by your imagination.
The days of massive wood or metal docks are over. Candock's modular floating dock technology is cutting edge. We offer 20 years experience in dock installation and take great pride in ensuring your complete satisfaction with your new system. Not only do we provide an amazing docking system, we also have accessories available to make your dock a showpiece on the water.